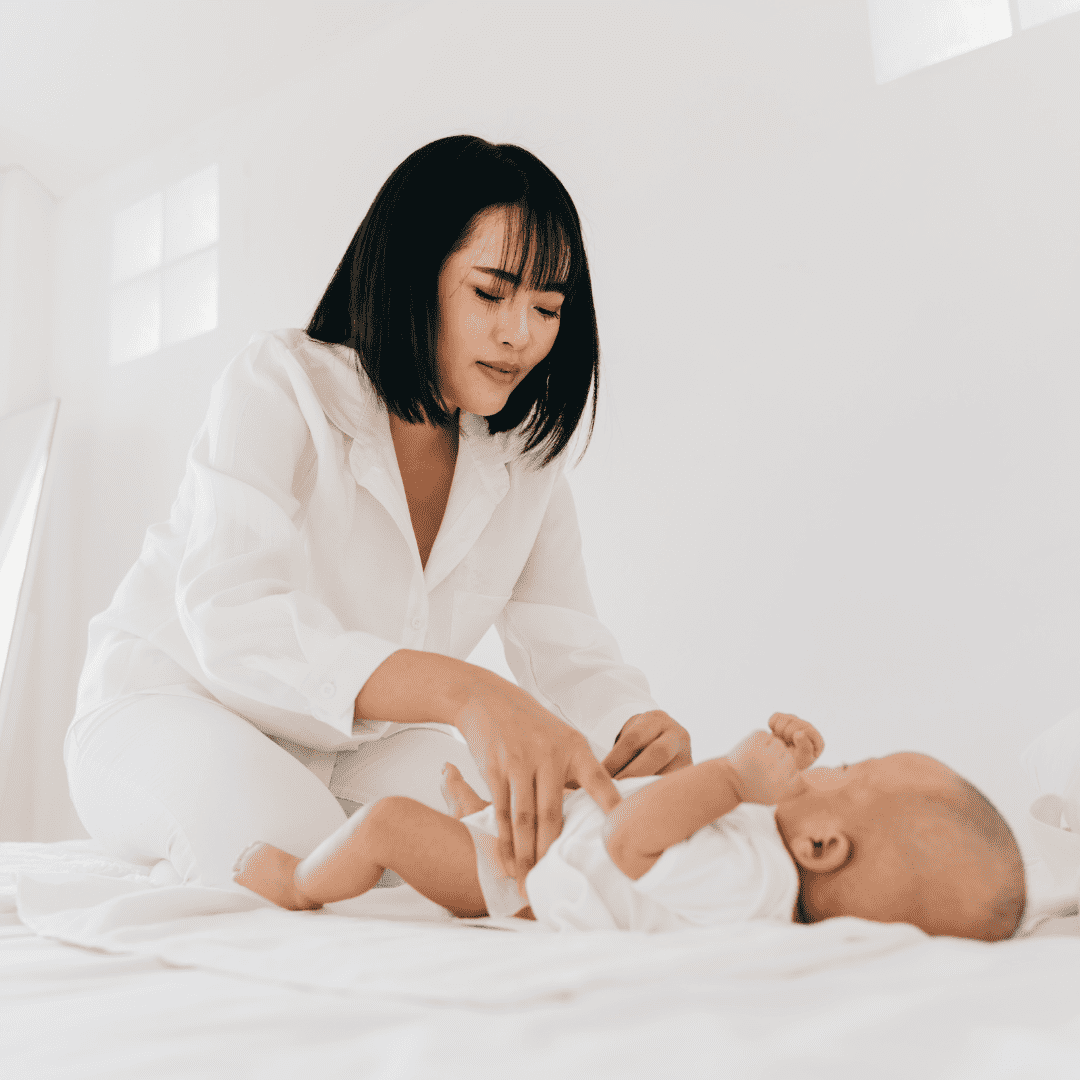 Upcoming Dates
Thu, Oct 5:

6:00PM- 8:30PM

Mon, Oct 30:

6:00PM- 8:30PM

Session is Full

Thu, Nov 9:

6:00PM- 8:30PM

Thu, Dec 7:

6:00PM- 8:30PM

Tue, Dec 19:

6:00PM- 8:30PM
Newborn Basics (In-Person)
$90.00 (up to 2 people)
Ideal For: Expectant parents, preferably between 26-36 weeks

Duration: 2.5 hours

Location: MLFEd Studio, Devon

NOTE: This class is also available on-demand. To purchase Newborn Basics on-demand, click here. 
What Couples are Saying:
First-hand experience
I had been looking forward to Newborn Basics for a while but was definitely nervous that I would feel overwhelmed with the material. Liz made us feel so comfortable, and her first-hand experience both as a nurse and a mom made the material fun to learn about.
So happy we took this class
I never felt silly answering a question, and honestly the time flew by! I'm so happy my husband and I took this class- thank you Liz!!
Very engaging
Liz did a great job with Newborn Basics. Her energetic personality makes the class very engaging. The materials provided and practicing swaddling and other tasks was very helpful.
Exactly what we needed
My wife and I took Newborn Basics and Childbirth Preparation with Nicole. We can't say enough great things about Nicole and the content that was covered in both classes. It was exactly what we needed to know for us to gain some confidence going into the birth of our first child.
Confidence boost
It was an amazing place to ask all of the questions to an unbiased source that wasn't family or friends. Anyone who feels like they could use a confidence boost or feels like they're a little overwhelmed with the process should sign up for one of their courses.
About the Class:
This is a hands-on class taught by an experienced Newborn Nurse that focuses on what to expect from your newborn in their first 8-12 weeks of life. We'll practice diapering, swaddling, burping, and more. Other topics include feeding, dressing, safety, bathing and nail care, pediatrician visits, understanding crying, and how best to comfort your baby.
Bring your questions! During this class there will be time for personal Q&A with the instructor.
Taught By:
Topics Covered:
Newborn Traits
Newborn Behaviors
Understanding Crying
How to Comfort
Feeding your baby
Hunger cues
Burping
Diapering
Bathing, Nail Care and Dressing
Newborn Health
Newborn Safety
Reserve Your Spot