Baby Registry Guide: How To Create A List That Fits Your Family's Needs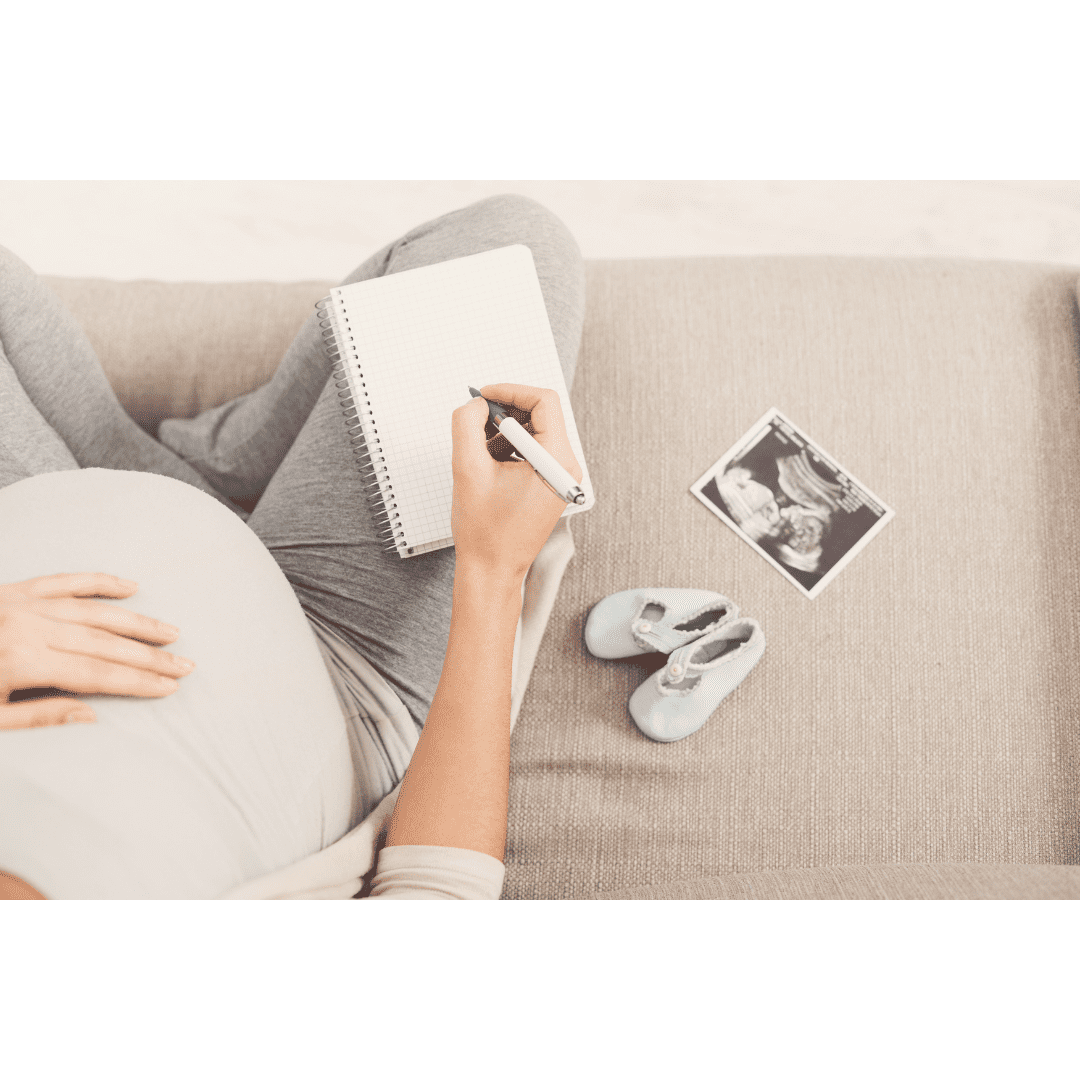 Baby Registry Guide:
How To Create A List That Fits Your Lifestyle
If you're overwhelmed by the amount of gear you have to research and consider when creating a registry, you're not alone! Moms-to-be who have friends and family members who recently welcomed little ones get a lot of personalized recommendations. There are the "must-have" items, as well as the "don't waste your money" products that you won't end up using.
With recommendations and a store list as your guide, it's time to narrow down your choices based on other factors. Families' needs vary greatly based on budget, location, lifestyle, and baby's temperament – which you won't know until they are born! What works for one person may be the wrong choice for another. Personalization is key – what will YOUR family need?
To help guide you through the MANY products out there, we interviewed baby gear expert and mom Bo Zhao, of Baby Gear Group, based in Philadelphia, PA.
MLFEd: When creating a Registry for a baby shower, what should parents-to-be consider?
BZ: I recommend parents prioritize items they'll definitely use (like a diaper fund, a crib, mattress, etc), or definitely save as momentos, or get a little creative (maybe a takeout fund for the parents or a postpartum doula/childcare fund).  Try to really think through how you'll use these items.  What I don't want is for parents to register for that $1000 stroller because that's what was on some top gear list, and then end up not liking it because it was too heavy and wasting that money and generosity.  That said, do give yourself some grace.  No one gets it perfect.  There will inevitably be something you're buying online in the middle of the night at the last minute!
MLFEd: For second or third time parents: what are some newer items, or need-to-have items that they may not have or considered yet?
BZ: It's important to keep an open mind about what the newest baby may need and what items you might want to upgrade. What's a lifesaver for one family can be just wasted money for another.  Each baby is unique and has their own inexplicably strong opinions! If you've moved, such as from the city to the burbs, you might need different gear for your new space or lifestyle. That being said, there definitely are items that are really popular, that moms always want to try out – such as the Baby Bjorn Bouncer, Slumberpod, Ergobaby Omni 360 carrier, Stokke Tripp Trapp high chair, Lovevery Toy kits, and Pikler Triangles for older babies.
MLFEd: City-dwelling families vs. suburban-dwelling families: how can the baby gear needs vary for each? What's important to consider? 
BZ: I'm so glad you brought this up, because it's really important! Baby gear needs between the two can be so different.  When I'm helping families choose gear, so often they start with the gear, asking "what's best," but they really need to start with lifestyle. First, for city-dwelling (that's me currently!), we tend to be in smaller spaces.  We want items to be "space-saving" or foldable.  We have to contend with narrow stairs, both to the front door, and between levels inside the home. Uneven city sidewalks usually mean bigger wheels are better, and if you're walking to stores, then ample storage is important.  That's why the Uppababy Vista is so popular, or oftentimes people will just use a jogging stroller as their main daily stroller (big wheels also easily power over snowy terrain). 
For suburban-dwelling, families tend to have more space, yards, and are driving much more…you're driving and getting in and out of the car a lot which means folding, unfolding and lifting strollers a lot. The Vista and other full-sized strollers are 27 lbs! Therefore, most people have a lighter stroller that they just keep in the car for outings.  
MLFED: What is your current favorite stroller and why?
BZ: This summer, lots of people are ready to travel and in need of a good compact stroller.  My current favorite is the Baby Jogger City Tour 2.  It folds up really, really small, and has good sidewall support and recline for napping babies.  The Colugo Compact is also great for traveling for toddlers and has a super easy fold.  Plus, they are a local company.  If you have a newborn in the city, my favorite is the Uppababy Cruz or Vista with the bassinet attachment, which is just so convenient.  
MLFED: What is your current favorite bassinet and why?
BZ: The Snoo is probably the most talked about bassinet!  It's not the right fit for every family.  Some babies are just good sleepers on their own and don't need the Snoo.  But for the families that need a little help with sleep, the Snoo has incredible features.  
MLFED: What is your current favorite older baby/toddler toy and why?
BZ: Play cubes and Pikler triangles.  Play cubes are great from about 6 months and up.  Babies just engage with it differently as they get older and appreciate more of the activities.  Pikler triangles with slides are great for gross motor development.  Younger babies can practice being at an incline and pulling to stand.  Toddlers will climb all over it, and they love sliding down the slide.  My two-year-old can't get enough of hers.  That said, each child is unique, and some just aren't as into these toys.  
MLFED: Any other favorites? 
BZ: Slumberpods are so popular too, and they sell out all the time.  They are basically blackout tents that you can put over a pack n play.  They are great for travel, but many people also use them at home to create a calm space for the baby to sleep.  
MLFED: If you could do it all over again and educate your pregnant-self — knowing what you know now about products, parenthood and your baby's needs — what would you do differently? 
BZ: Whew, so much! When I was pregnant, I did so much research, but it was overwhelming. All the reviews and advice contradicted each other. I just wanted the best for my baby. I didn't know then, that "best" meant something different for each baby. I didn't know babies were so opinionated!  
I totally got the Uppababy Vista, because it's supposed to be the best, right?  However, at the time, we lived in an apartment that had a flight of stairs between the street and the lobby.  The stroller (plus baby!) was too heavy for all those stairs and I couldn't get in and out of the building by myself.  I always had to ask someone to help me.  So looking back, maybe something like a Babyzen Yoyo would have been a better fit for my lifestyle.  
I wished there was a service that would just let me try out gear, use it for the 3 months that it was relevant, then when I was done, it would just magically disappear, and I wouldn't have to store it or sell it.  So, I basically just created that service with Baby Gear Group. You gain access to a library of the best baby items to try out and use for as long as you'd like. Membership plans include delivery and pick-up. My goal is to take the anxiety, regret, and waste out of purchasing baby gear and to take the mental load off a busy parent's mind.  
Baby Gear Group offers a No-Overpaying-Guarantee, which means you'll save 50% vs. buying retail. If membership fees exceed 50% of the retail value of your items, you get that excess refunded at the end of membership.  Buyout options are available too.  It's basically what I and all my mom friends wished had existed for us! I hope to make new parents' lives easier, to help them save money, save stress, and live sustainably.  
To learn more about a specific product or to inquire about Membership, visit www.babygeargroup.com or reach out to Bo directly with product questions at: ​info@babygeargroup.com.
https://www.mlfed.com/wp-content/uploads/2021/07/Baby-Registry-Blog-Post-.png
1080
1080
Nicole Didizian
https://www.mlfed.com/wp-content/uploads/2019/02/Logo-Horizontal@3x.png
Nicole Didizian
2021-07-07 08:27:10
2021-07-07 11:16:17
Baby Registry Guide: How To Create A List That Fits Your Family's Needs