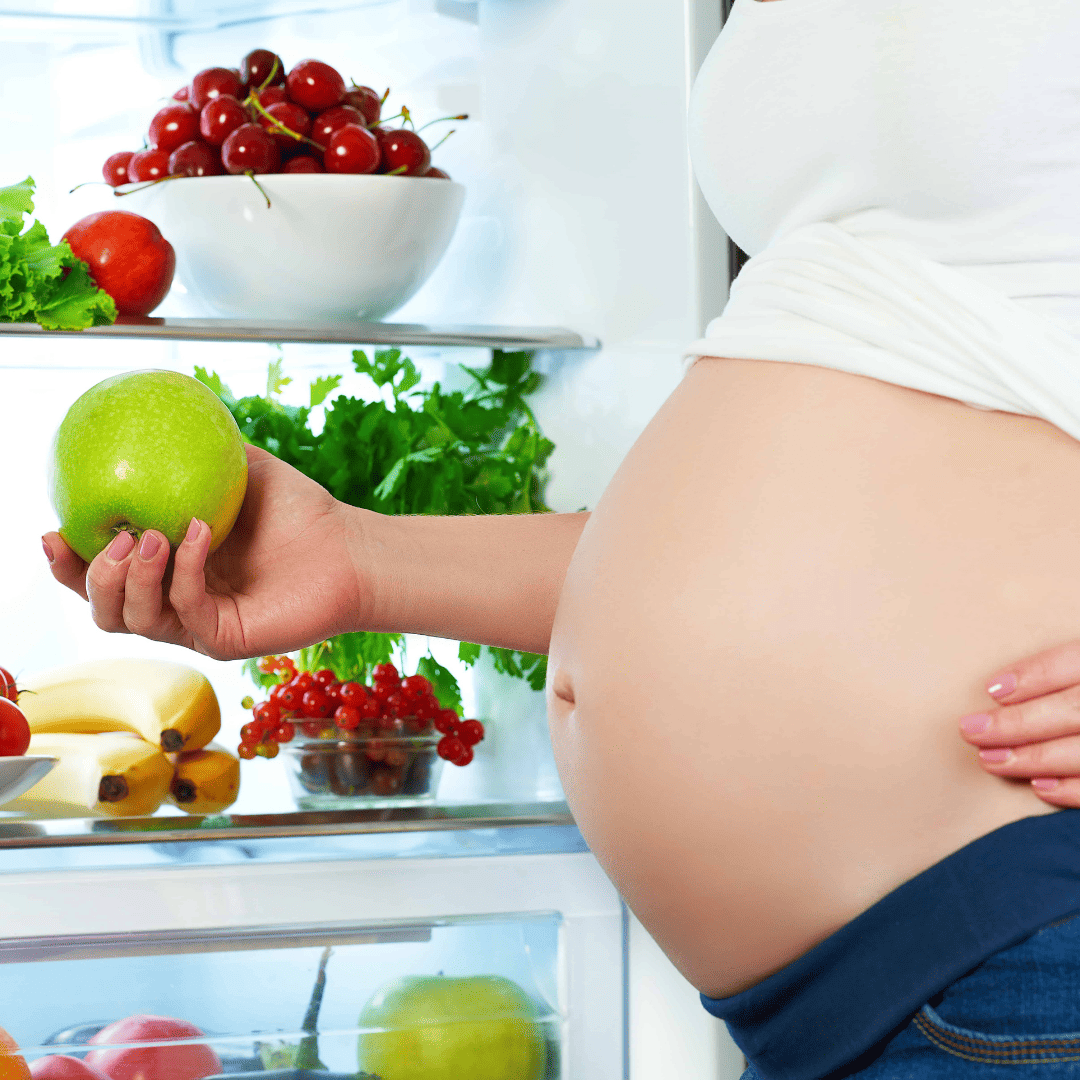 Upcoming Dates
Wed, Feb 22:

7:00PM- 8:30PM

Wed, Mar 22:

7:00PM- 8:30PM

Thu, Apr 20:

7:00PM- 8:30PM
Nutrition for Pregnancy (Virtual)
$50.00
Please note: This class is taught VIRTUALLY. Before your class, we'll email you a link that will allow you to join the group.
Learn which foods are the best fuel for you and your growing baby! Nutrient–rich diets during pregnancy are shown to have many benefits, including: improved fetal health, a decrease in pregnancy complications and a reduction in incidence of postpartum depression. 
This course is ideal for women who are pregnant and for women who plan to become pregnant in the next year. We'll share the best nutrient-dense, whole foods for you to incorporate into your diet, as well as which foods to avoid and why. You'll learn about macronutrients and micronutrients, the importance of each, how much you need, and which foods contain them. We'll also discuss when to consider supplements, how to avoid toxins in your environment, and when buying "organic" matters.  
This course is taught live and will be interactive – we encourage discussion and questions throughout!
Taught By:

Ideal For:

Pregnant women and women who plan to become pregnant

Duration:

1.5 hours

Location:

Virtual (Zoom)
About Nutrition for Pregnancy
Each 1.5-hour class is taught live and questions are encouraged! Jacqueline will cover the following:
Nutrient Demands For Pregnancy
Top Nutrient Dense Whole Foods For Pregnancy
Macronutrients: What they are and why they're important
Micronutrients: What they are and why they're important
Best Food Sources for Vitamins
Supplements
Foods to Avoid
Removing Toxins from Products We Use Daily
When Does "Organic" Matter?
Reserve Your Spot