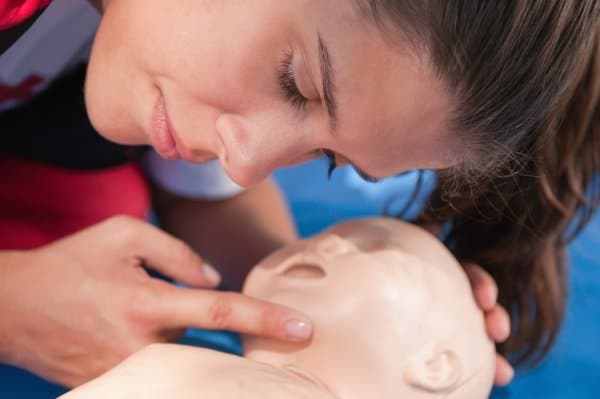 Upcoming Dates
Wed, Feb 9:

6:00PM- 7:30PM

Session is Full

Mon, Mar 7:

6:00PM- 7:30PM

Mon, Apr 4:

6:00PM- 7:30PM

Mon, May 9:

6:00PM- 7:30PM
Infant and Child CPR Class
$50.00 per household
Please note: Infant & Child CPR will be taught VIRTUALLY at this time. After registering, a book to accompany this course will be mailed to your home.
Before your class, you will receive an email with a link that will allow you to join the group. Click here for more information.
The research is clear: CPR training saves lives. The ability to provide immediate care to your infant or child is invaluable. This course is intended for parents, grandparents, babysitters and caregivers.
Infant & Child CPR is a 90-minute, fast-paced course with video, discussion and mannequin demonstration. Your focus guarantees your mastery of the material.
For this course, an "Infant" refers to a baby who is between 0 and 12 months of age. A "Child" refers to a young person who is anywhere from 1 year old through the age at which they reach puberty.
*Note: this is a non-certification course by the American Heart Association. Please email us at info@mlfed.com if you are interested in becoming certified in CPR and/or First Aid.
Taught By:

Ideal For:

Parents, Grandparents, Babysitters, Caregivers

Duration:

1.5 hours (90 mins)

Location:

MLFEd Studio, Devon
Topics Covered
Choking
Cardiac arrest
Respiratory arrest
AED machine use
Reserve Your Spot