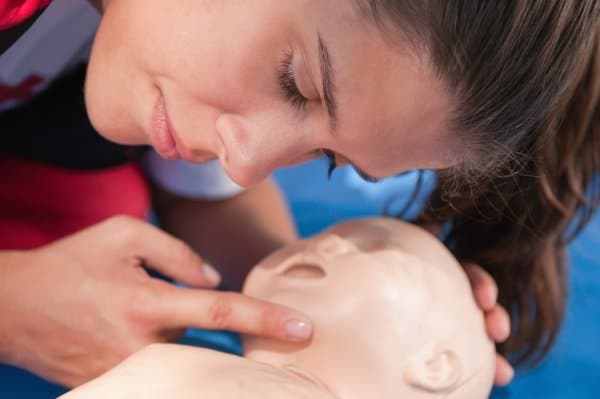 Upcoming Dates
Mon, Jun 8:

6pm-7:15pm

Mon, Jun 22:

6pm-7:15pm

Mon, Aug 3:

6pm-7:15pm

Mon, Aug 17:

6pm-7:15pm
Infant and Child CPR Class
From: $35.00 per person
The research is clear: CPR training saves lives. The ability to provide immediate care to your infant or toddler is invaluable. This course is intended for parents, grandparents, babysitters and caregivers.
Infant & Toddler CPR is a 75-minute, fast-paced course with video, discussion and mannequin practice. Your focus guarantees your mastery of the material. As such, this class is for adults only. Please make arrangements to leave your little one(s) with another caregiver during class time.
*Note: this is a non-certification course by the American Heart Association. Please email us at info@mlfed.com if you have interest in becoming certified.
Taught By:

Ideal For:

Parents, Grandparents, Babysitters, Caregivers

Duration:

1.25 hours (75 mins)

Location:

MLFEd Studio, Devon
Topics Covered
Choking
Cardiac arrest
Respiratory arrest
AED machine use
Reserve Your Spot