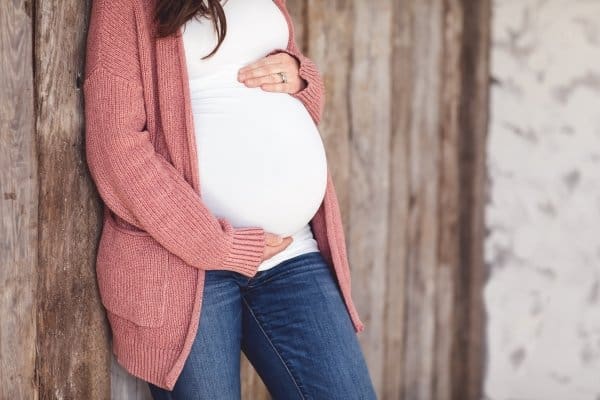 Upcoming Dates
Sun 1/23 12:00p & Wed 1/26 6:00p
Thurs 2/17 6:00p & Thurs 2/24 6:00p
Sun 3/20 9:30a & Tues 3/22 6:00p
Thurs 4/21 6:00p & Thurs 4/28 6:00p
Childbirth Preparation
$175.00 per couple
Please note: Childbirth Preparation will be taught VIRTUALLY at this time. After registering, a book to accompany this course will be mailed to your home.
Before your class, you will receive an email with a link that will allow you to join the group. Click here for more information.
The day your baby is born is a day you'll never forget. This class will reduce your fear of the unknown and help you feel more confident in the weeks leading up to your baby's birth. We'll cover a variety of topics together including when to go to the hospital, normal labor progression, informed consent and pain management options – both medicinal and non-medicinal – just to name a few. We'll also guide partners with what they can do to help during labor and after baby's birth. Coaches who truly understand the birth process and feel empowered to participate make the best advocates for their partners during labor! 
This class is taught live, allowing for discussion and questions throughout. It is led by an experienced Labor and Delivery, Newborn and Postpartum Nurse who holds a certification in Childbirth Education. Our commitment to small class sizes guarantees a personalized experience for each family in attendance. 
Taught By:

Ideal For:

Expectant parents, between 26-36 weeks

Duration:

5 hours total, divided into two 2.5 hr classes
Topics Covered
Anatomy and Physiology of Labor and Birth

Signs of Labor: How will I know when it's time? 

Pain Relief (natural and medical options)

Vaginal Delivery

C-section Delivery

Interventions: what they are and why they may be necessary

Support and Guidance for Labor Partners

Identifying and Communicating your Birth Wishes

Understanding Hospital Protocol

Packing List: what should I bring to the hospital?

What happens immediately after birth
What to expect from your Newborn
Choosing a Pediatrician
Caring for yourself Postpartum
Reserve Your Spot