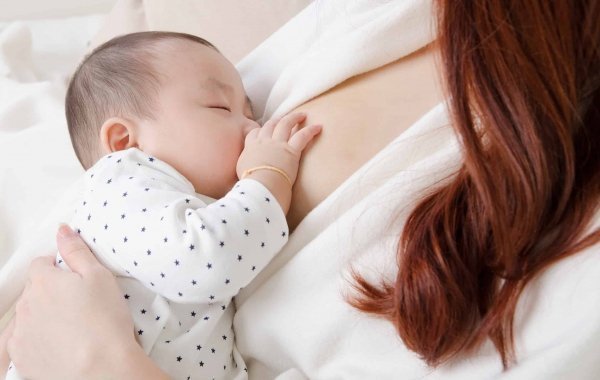 Upcoming Dates
Tue, Feb 8:

6:00PM- 7:30PM

Tue, Mar 8:

6:00PM- 7:30PM

Tue, Apr 12:

6:00PM- 7:30PM
Breastfeeding 101 Class
$60.00 (up to 2 people)
Please note: Breastfeeding 101 will be taught VIRTUALLY at this time. Before your class, you will receive an email with a link that will allow you to join the group. Click here for more information.
How will you know that your baby is getting enough milk? What's the difference between colostrum and milk, and when can you expect to transition from one to the other? Which breast pump is best? How do you safely store milk once you're successfully pumping….and when is it okay to start? Challenges with breastfeeding are common in the beginning, but how do you solve them? We'll cover the answers to all of these questions during our 90-minute course taught LIVE by an experienced IBCLC (International Board Certified Lactation Consultant). 
Led by breastfeeding expert Donna Sinnott, IBCLC, who has been supporting new mothers and babies in Philadephia and surrounding suburbs for more than 25 years. She's an International Board Certified Lactation Consultant (IBCLC) and is Paoli Hospital's full time lactation consultant, where she's affectionately known as "Boob Donna" on the Maternity Unit. We are thrilled to have her share her expertise with parents-to-be here at MLFEd!
This class is a small-group, personalized workshop with a "consult" feel. You'll have the opportunity to interact directly with the instructor face-to-face via Zoom, as well as connect with other moms-to-be. 
Taught By:

Ideal For:

Expectant mothers (+1 optional support person)

Duration:

1.5 hours
A Word from Donna
Topics Covered
Anatomy/Physiology of the Breast & How the Body Makes Milk
Benefits of Breastmilk
Proper Positioning and Latch
What to Expect on Day 1 and 2 of Life
How Do I Know If My Baby Is Getting Enough?
Common Setbacks and Solutions
Nutrition Considerations for Pregnancy and Lactation
Pumping and Milk Storage
Resources for Ordering a Breast Pump Through Insurance
Which pump is right for you and why?
Additional Avenues of Support
Reserve Your Spot