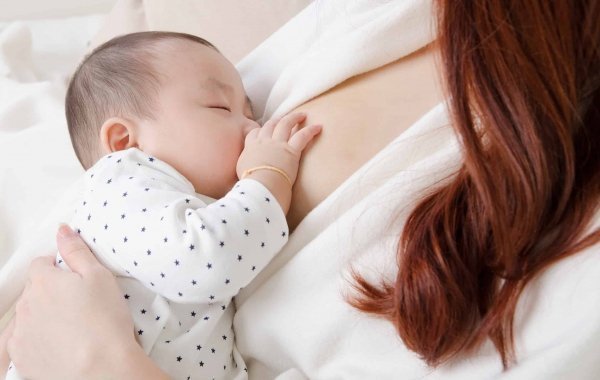 Upcoming Dates
Tue, Feb 9:

6:00PM- 7:30PM

Tue, Mar 16:

6:00PM- 7:30PM

Tue, Apr 13:

6:00PM- 7:30PM

Tue, May 11:

6:00PM- 7:30PM
Breastfeeding 101 Class
$60.00 (up to 2 people)
Please note: Breastfeeding 101 will be taught VIRTUALLY at this time. Before your class, you will receive an email with a link that will allow you to join the group. Click here for more information.
Taught by the Head of Lactation for all 4 Main Line Health Hospitals (Paoli, Bryn Mawr, Lankenau and Riddle), Donna Sinnott is an International Board Certified Lactation Consultant (IBCLC) and the full-time Lactation Consultant on Paoli Hospital's Family Centered Maternity Unit. Boob Donna shares her 20+ years experience with expectant parents once a month here in the MLFEd studio. Her class is designed for the expectant mother and one (optional) support person, with plenty of time for personal Q&A, so bring your questions! 
We will discuss what proper positioning and latch look like, colostrum and milk production in the first few days of baby's life, how to know that your baby is getting enough, breast pumps, milk storage, and how to trouble-shoot the most common set-backs.
Taught By:

Ideal For:

Expectant mothers (+1 optional support person)

Duration:

1.5 hours
A Word from Donna
Topics Covered
Anatomy/Physiology of the Breast & How the Body Makes Milk
Benefits of Breastmilk
Proper Positioning and Latch
What to Expect on Day 1 and 2 of Life
How Do I Know If My Baby Is Getting Enough?
Common Setbacks and Solutions
Pumping and Milk Storage
Resources for Ordering a Breast Pump Through Insurance
Medela vs. Spectra Pumps: which is right for you and why?
Additional Avenues of Support
Reserve Your Spot